Cover Music Video di Youtube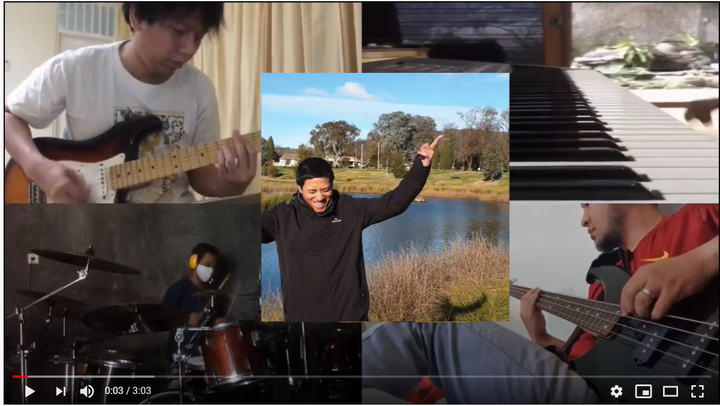 Earth, Wind, and Fire - September Cover
September Cover with the bandids! I record this at home, and filmed the clip at Hackett's bus station. I had to wait until the first bus came, and then record it quickly lol.
Jackson 5 - I Want You Back Cover
Jackson 5 cover with the bandids! The scenery is a small pond in Dickson. It is a walking distance from where I live.
Radiohead - Creep Cover
Radiohead Creep cover with my colleage in Politeknik APP, Aji. It was fun cover back when I had time hahaha. This is filmed in Poltek APP.
Bobby Helms - Jingle Bell Rock Cover
Jingle Bell Rock cover with my friends. We did this to welcome Christmas back in 2017